Here at the GEMH Lab we are long-time advocates for the positive effects that video games can have, especially at times when we feel anxious and disconnected!
A while back we already created a list of games you can play to keep in touch with your friends. Now, we - Joanneke, Nastasia and Anouk - feel like there's no better time than the present to provide you with an update!
Here's a selection of games that you can play online together with your family, friends, colleagues or even people you've never met -- quarantine or no quarantine! (List updated on 2-11-2020)
---
Digital board games
Enjoy the nostalgic feeling of playing board games with the family, but via internet!


Codenames

Browser

Free

Guess which code names (words) in a set of words are related to a hint-word, given by another team member!
There is also a coop version which you can play here



Ticket to Ride

Steam, iOS, Android and Browser

€7-€10, or Free

Vie for world domination against other players by building as many complete railroads as possible!



Small World 2

Steam, iPad and Android

€5-€10

Take control of a fun fantasy race, and grab all the land you can in a world that is just too small to share with your opponents!



Catan

Browser

Free

Become a settler, and attempt to build and develop holdings while trading and acquiring resources from your opponents!



Santorini

iOS and Android

€5,50

Be a god, and build your island to victory in this accessible strategy game.


Additionally, there are numerous free games at board game arena, such as Carcasonne, 7 Wondersand Sushi Go!


Online PC and browser games
The PC is a gaming machine par excellence, and offers a wide range of fun multiplayer games!


Among Us

Steam, Android and IOS

Free (tablet/phone) or
€4 on Steam

A murder-mystery in space! Play either as one of the crew-mates on a spaceship or as an imposter who's job it is to kill others and sabotage the ship. Extra awesome: it is cross-platform! so you can play on Steam (PC), tablet or phone!



Mope

Browser

Free

Enter a digital ecosystem as a cute animal, and try to survive by devouring others!



Scribbl

Browser

Free

Draw pictures for each other based on prompts and guess that it is! Play with strangers or create a private room.



Jackbox Party Games

Steam

€23

A range of fun and hilarious party games which people can join in using their smartphone.



Drawful

Steam

€10

The game of terrible drawings and hilariously wrong answers... but great fun!



Don't Starve Together

Steam

€15

Enter a desolate Tim Burton-esque world with friends in an effort to survive!



Keep Talking and Nobody Explodes

Steam, Android and iOS

€7,50

You're alone in a room with a bomb. Your friends have the info to defuse it, but can't see the bomb. So everyone will need to

talk

it out – fast!



Ibb & Obb

Steam, Switch

€10 - 15

Two-player cooperative game set in a puzzle-filled world where gravity goes both up ánd down.



Trine

Steam

€15

Control a wizard, thief or knight in a beautiful, enchanted side-scrolling world, filled with puzzles and challenges.

---

Mobile games
Almost everyone has a smartphone nowadays, which means that gaming with friends and family wherever you are is easier than ever!
| | | | | |
| --- | --- | --- | --- | --- |
| | Ludo King | Android, iOS and Facebook | Free | Move your tokens from the outer rims of the board to the center. First one to make it 'home' wins! |
| | PhotoRoulette | Android and iOS | Free | Photo Roulette picks random photos from you and your friends' phones. You compete to guess whose photo is shown. |
| | Draw Something | Android, iOS and Facebook | Free | Select a word to draw for friends, then watch them try to guess and make hilarious drawings for you! |
| | Words with Friends | Android, iOS and Facebook | Free | Expand your vocabulary and show off your spelling skills as you search for the highest scoring word. |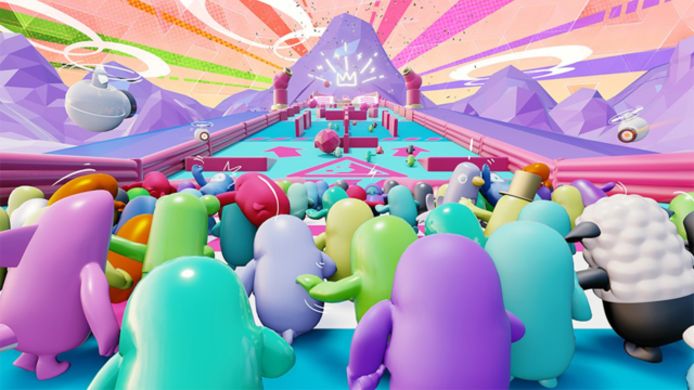 Playstation
Although the Playstation is usually associated with sprawling single-player games, there's plenty of fun to be had with others as well!
| | | | | |
| --- | --- | --- | --- | --- |
| | Fall Guys: Ultimate Knockout | Playstation/Steam | €20 | Play with up to 60 other players in a multiple-round struggle of escalating chaos until one victor remains! |
| | PlayLink | Playstation | Depends on game | All kinds of multiplayer games you control with your tablet or phone. Please note though that some of these can only be played while being in the same room so check the game description to be sure! |
| | Jackbox Party Games | Playstation | €25 | A range of fun and hilarious party games which people can join in using their smartphone. |
---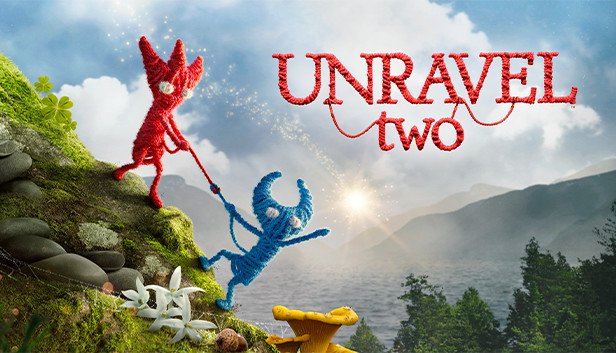 Nintendo Switch
The Nintendo has become thé video game company when it comes to family-friendly fun!
| | | | | |
| --- | --- | --- | --- | --- |
| | Unravel Two | Nintendo Switch | €30 | Play as an adorable creature made of yarn and work together to overcome obstacles |
| | Animal Crossing: New Horizons | Nintendo Switch | €60 | Escape to a deserted island and create your own paradise as you explore, create, and customize! |
| | Stardew Valley | Nintendo Switch | €14 | You've inherited your grandfather's old farm plot in Stardew Valley. Can you reset your life and turn these overgrown fields into a thriving home? |
| | Splatoon 2 | Nintendo Switch | €60 | Become an Inkling, and enjoy this colourful but challenging first person paint-shooter! |
| | Super Smash Bros. Ultimate | Nintendo Switch | €70 | Legendary game worlds and famous fighters come together in this epic fighting showdown of a game. |
| | Overcooked 2 | Nintendo Switch | €25 | The pressure(cooker) is ON! Work together to cook and serve out dishes within a time limit! |
| | Mario Kart 8 Deluxe | Nintendo Switch | €60 | Take on Mario, Bowser, Waluigi, and many others on these gravity-defying racing tracks in the latest instalment of this Nintendo classic. |
| | Rocket League | Nintendo Switch | €20 | It's a racing-soccer game, what else could you wish for? |
| | Minecraft | Nintendo Switch | €30 | Explore wild worlds and build fantastical things, while trying to fend off sneaky enemies that come in the night. |
Did we miss any of your favourites? Leave your recommendations in the comments or tweet them at us!

Have fun playing!